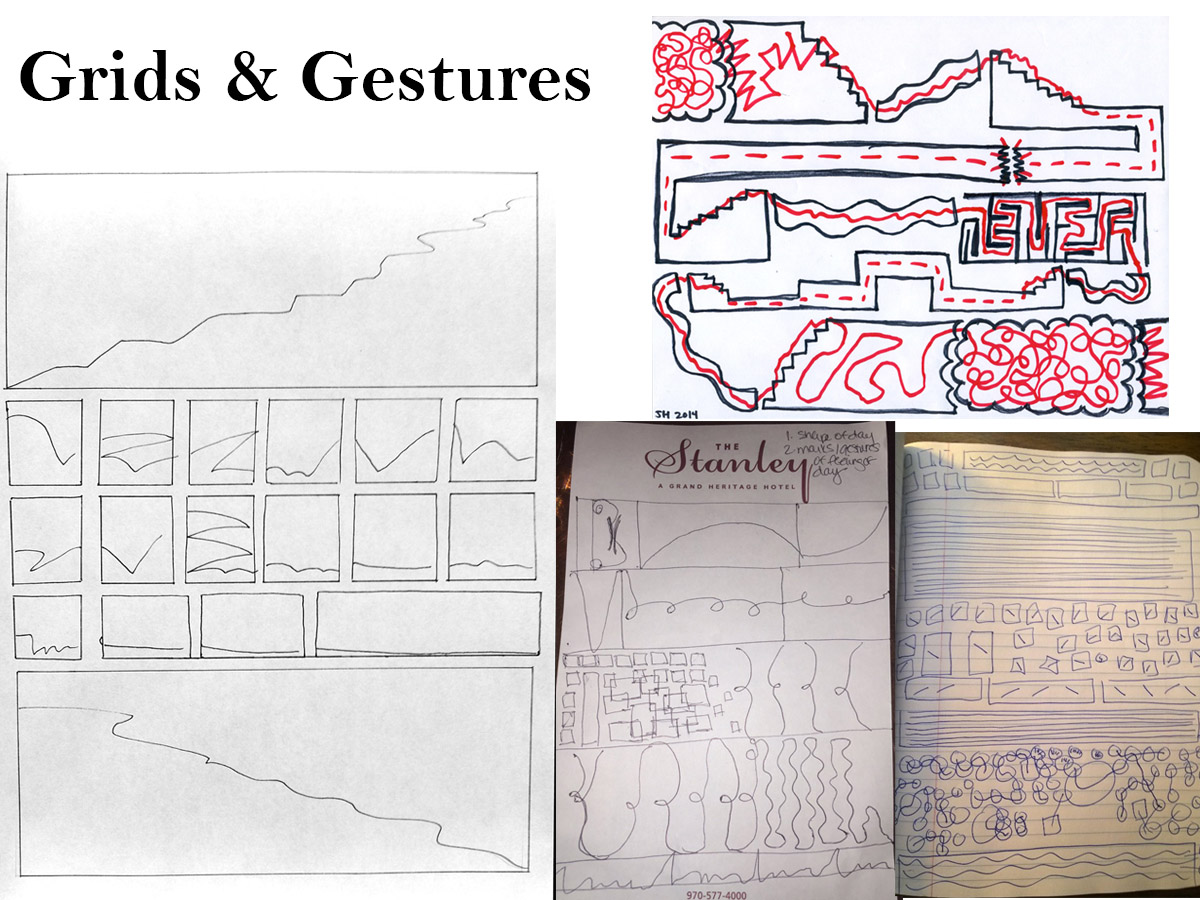 Since the early days of comic book scholarship (yes I'm talking Scott McCloud here folks) there has been a desire on the part of comic book creators to share the magic of their process, with an emphasis on those who "can't draw". Starting today, our upcoming keynote speaker will be continuing this fine tradition, with his week long "collective comics-making activity" called, Grids and Gestures.
Grids and Gestures is an exercise intended to offer participants insight into a comics maker's decision-making process for composing the entire page through the hands-on activity of making an abstract comic. It requires no prior drawing experience and serves to help reexamine what it means to draw.
An interesting tie in here is DS106, one of the one most participatory online learning communities spawned by the internet in recent years, where this activity was cloned into the "Daily Create" assignment bank.  Members of the DS106 community have been taking up the challenge and producing some awesome work.
For "Sketching in Practice symposium" this serves as a prime example of the hands on activities we will be exploring on June 24th. Our call for proposals is currently OPEN and we will be making some important announcements about it by the end of the week!